The mixed constructions are metal framed buildings that are covered from the outside with other building materials. This constructin method has grate results for your building, offers super high quality to your building as well as superb aesthetics. The mixed buildings construction method can transform you design inspiration to a unique building with grate advantages.
Multi floor buildings
Office buildings
Residential buildings
Photo gallery : Some of our mixed constructions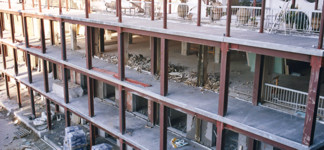 4 floors expanding, 800 m2 - HOTEL ARITI, CORFU Isl.


Ioannina Bus Station, 1.000 m2, IOANNINA


Office buildin, 2 floors, 480 m2 - EPEXYL company, IOANNINA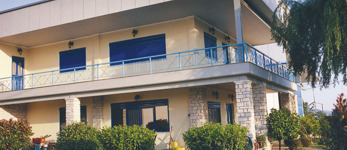 Private residence building, 2 floors, 220 m2 - IOANNINA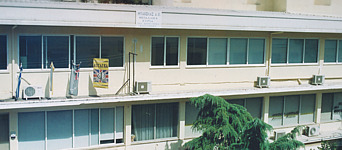 Offices, 500 m2 - Addition of a floor, IOANNINA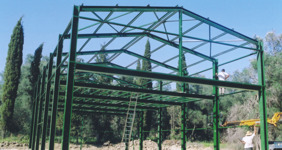 Shop, 600 m2 - P. Solomos company, CORFU Isl.
For any information, please contact us.
Bakolas S.A.
Metal buildings - Mixed constructions
5th Km N.R. Ioannina - Athens
(Klaria area, Bafra) - 45500 IOANNINA
Tel. +30 26510.92154
Fax +30 26510.91950
E-mail:

[email protected]
Home - Comapny profile - Departments - Metal buildings advantages - Our metal buildings - Our mixed buildings